Intel 8 Core i9 11900 Rocket Lake CPU / Processor
Intel Core i9 11900, S 1200, Rocket Lake, 8 Cores, 16 Threads, 2.5GHz, 5.2GHz Turbo, 16MB Cache, 65W, Retail
Manufacturers Code: BX8070811900
EAN: 5032037214988


11th Gen Intel® Core™ i9-11900
Rocket Lake 8 Core Desktop CPU




Think Outside The Box

The 11th Gen Intel® Core™ i9-11900 has got fast clock speeds and high core counts which work seamlessly together to get more out of competetive gaming and content creation. This processor has been carefully crafted to give you extreme performance. The 11th Generations CPU's are compatible with most 400 and 500 series motherboards and support PCIe Gen 4, you can also take advantage of excellent memory speeds and great features like Intel Turbo Boost Max Technology 3.0 and Intel Thermal Volocity Technology.


2.5 GHz Base Clock

5.2 GHz Boost Clock

8 / 16 Cores / Threads

16MB Cache Size

Gaming and Beyond


Engineered For Play
Balanced performance optimised for gaming.

Made To Create
Easily push through complex content creation workloads.

Game For A Crowd
Maximise recording quality while maintaining in-game FPS.

Customised Performance
Advanced overclocking controls for unlocked processors.

Free your Build




11th Gen Intel® Core™ processors support the latest platform technologies to truly personalise your new PC's capabilities.

PCIe Gen 4
Support for the latest discrete graphics and other PCIe devices.

Intel® Killer™ Wi-Fi 6/6E (Gig+) Technology:
Automatically prioritizes play on your busy networks

Thunderbolt™ 4 Technology:
Fast connectivity to monitors and other peripherals

To benefit from these technologies, ensure applicable system components are compatible.

The Next Generation Family




11th Generation Intel Family

Whether you're looking to fully experience the latest games and entertainment or boost your productivity when creating or running the latest business productivity apps, Intel's newest lineup of desktop processors delivers powerful features that empower you to do more.

1. Unlocked features are present with select chipsets and processor combinations. Altering clock frequency or voltage may void any product warranties and reduce stability, security, performance, and life of the processor and other components. Check with system and component manufacturers for details.
2. 400 series compatibility available on select motherboards only.
Not all features present on all motherboards. Check with your motherboard manufacturer.
3. Visit intel.com/performanceindex (connectivity) for more details.
No product or component can be absolutely secure.
Your costs and results may vary.
Intel technologies may require enabled hardware, software or services, some of which may not be available on all systems. Please check with the manufacturer for full system specifications.
© Intel Corporation. Intel, the Intel logo, and other Intel marks are trademarks of Intel Corporation or its subsidiaries. Other names and brands may be claimed as the property of others.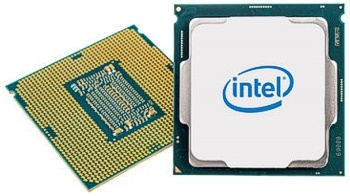 Specifications

Model & Type
CPU Type Intel Core i9
CPU Model 11900
Socket 1200
Architecture Rocket Lake
Manufacturing Process 14 nm

Cores & Clocks
No. of Cores 8 Core
No. of Threads 16
Core Ratio 25 x
Clock Speed 2.5 GHz
Turbo Speed 5.2 GHz
Turbo Boost Max Technology 3.0 Speed N/A
Unlocked Core Multiplier No
Unlocked Full Range Base Clock (B-Clock) No

Bus Speeds
FSB Speed N/A
QPI Speed N/A
UPI Links/Speed N/A
DMI Speed N/A

Memory Support
Max. Memory Size
Max. Memory Speed DDR4 - 3200
Max. Memory Channels
ECC Memory
Intel Optane Memory No
Intel Optane DC Persistent Memory No

Lanes & Features
Intel Deep Learning Boost Support No
Scalability 1 Socket/Processor ONLY
Node Controller Support No
PCIe Version 4.0
PCIe Lanes 20

Integrated Graphics
Features Integrated Graphics Yes
Integrated Graphics Model/Type
iGPU Cores
iGPU Base Clock N/A
iGPU Boost Clock N/A
iGPU Max. Resolution

CPU Cache
L1 Cache
L2 Cache
L3 Cache
Intel® Smart Cache 16MB
Thermals & Package
Max. TDP 65W
Thermal Specification
Heatsink/Cooler Included? Not Included, Sold Separately
Package Type Retail
Note Will work with Z490/H470 Motherboards BIOS Update Required

Additional Information
Model Number BX8070811900
GTIN 5032037214988







































Questions:
There are no product questions yet.
Please login to your account to post a question
Leave a comment