Customers Who Bought This Item Also Bought
select all

Tenda AC1200 Smart Dual-Band Wireless Broadband Router
Tenda AC6 Dual-band (2.4 GHz / 5 GHz) Fast Ethernet Black Wireless Router
Manufacturers Code: AC6
EAN: 6932849427349



The AC6 is a Smart Dual-band WiFi Router with strong signal and stable performance. It supports 5th generation Wi-Fi standard 802.11ac and the concurent dual-band speed is up to 1167Mbps. 900MHz CPU from Broadcom offers fast & stable performance. AC6 has 2x through-wall ability than normal routers with its independent power amplifiers, beamforming+ Intelligent technology and 4x 5dBi HG antennas. You can enjoy lag-free gaming and uninterrupted video streaming anytime anywhere. Additionally, AC6 supports smart power saving technology, App remote management, creates a low-power consumption and smart eco-friendly life for your whole family.

- Fast 11ac speed ups to 1167Mbps, delivering both 867Mbps at 5GHz and 300Mbps at 2.4 GHz concurrently.
- Broadcom Chip with 900MHz CPU and 3x processing speed provide better compatibility and superior stability.
- High powered amplifiers and external antennas for whole-home coverage.
- Beamforming+ technology boosts range for the 802.11ac WiFi devices.
- Smart managements of WiFi schedule, LED indicator and power saving all are for your healthy E-life.
- 30-second easy setup.




5th Generation Wi-Fi: 802.11ac with Dual-band Connectivity
AC6 comes with the next generation Wi-Fi standard-802.11ac, 3x faster wireless speeds than 11n technology. Reaching 300 Mbps over the 2.4GHz 867 Mbps over the 5GHz, the AC6 has a total speed up to 1200 Mbps, and maintains complete stability. AC6 is the superior choice for seamless HD streaming, online gaming and other bandwidth-intensive tasks




900MHz CPU from Broadcom for Stable Experience
With 900Mhz Broadcom chip, AC6 builds the most advanced to ensure the unexceptionable compatibility and stability. Just enjoy the ultimate surfing fun anytime anywhere.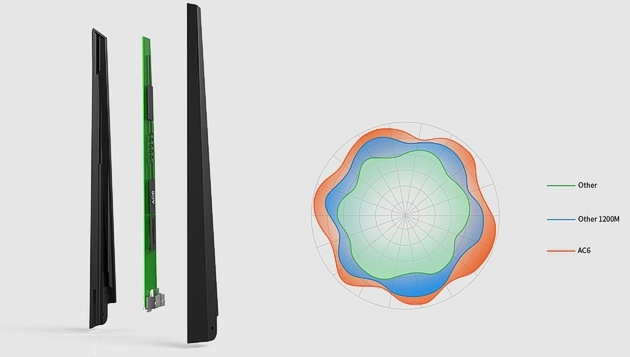 4x 5dBi HG Antennas with Powerful Signal Coverage
AC6 is equipped with 4x 5dbi high gain antenna, which is used the advanced multi-oscillator radiation technology. So that the strong signal can play the most and Covers every corner of your home.



Beamforming+ Enhances the WiFi Range and Stability
Beamforming+ technology locks on to your WiFi receiving devices rather than simple blast WiFi in all directions. It also reduces interference from other devices for stronger WiFi connections so you can enjoy high-bandwidth activities easily.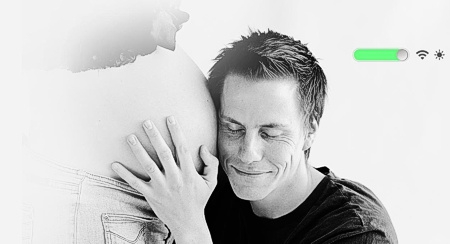 Smart WiFi Schedule for Your Healthy E-Life
Forget to turn off when being asleep? Feel bothered to turn on/off from time to time? The considerate Smart WiFi Schedule saves you from the hassle. Set your ideal time range, AC6 will turn on/off WiFi automatically to create low-power consumption & healthy E-life for baby, mother and your whole families.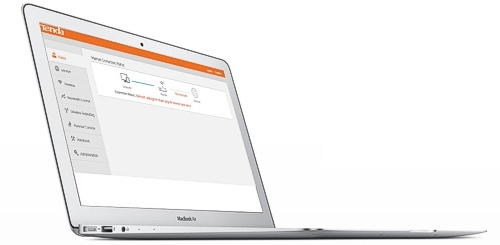 Easy Setup
Super simple setup interface helps you access to the Internet effortlessly in 30 seconds. No matter you are a tech-savvy enthusiast or a newbie, AC6 is quite easy and intuitive to setup without time-consuming operations.

Specifications:

Name AC6

Antenna
Antenna gain level (max) 5 dBi
Antenna type External
Antennas quantity 4
Transmit power 20 - 30 dBmW

Design
Colour of product Black
LED indicators LAN, System, WAN, WPS
On/off switch Y
Product type Tabletop router

Ethernet LAN features
Cabling technology 10/100Base-T(X)
Ethernet LAN Y
Ethernet LAN data rates 10,100 Mbit/s
Ethernet LAN interface type Fast Ethernet

Management features
Reset button Y
Universal Plug and Play (UPnP) Y
WPS push button Y
Web-based management Y

Mobile networking
3G N
4G N

Networking
Guest access Y
Networking standards IEEE 802.3,IEEE 802.3u
Port forwarding Y

Operational conditions
Operating relative humidity (H-H) 10 - 90%
Operating temperature (T-T) 0 - 40 °C
Storage relative humidity (H-H) 5 - 90%
Storage temperature (T-T) -40 - 70 °C

Packaging content
AC adapter included Y
Cables included LAN (RJ-45)
Quick start guide Y

Performance
Firmware upgradeable Y
Memory card slot(s) N

Ports & interfaces
DC-in jack Y
Ethernet LAN (RJ-45) ports 3

Power
AC input frequency 50/60
AC input voltage 100 - 240
Output current 1 A
Output voltage 12 V
Power source type DC

Protocols
DHCP client Y
DHCP server Y
DMZ support Y

Security
Filtering Y
Firewall Y
Security algorithms WPA,WPA-PSK,WPA2,WPA2-PSK
System event log Y
VPN support IPsec pass through, PPTP pass through, L2TP pass through, PPTP server, PPTP client, L2TP client

WAN connection
3G/4G USB modem compatibility N
Ethernet WAN Y
SIM card slot N

Weight & dimensions
Depth 141.5 mm
Height 49 mm
Width 220 mm

Wireless LAN features
Top Wi-Fi standard IEEE 802.11ac
WLAN data transfer rate (first band) 300 Mbit/s
WLAN data transfer rate (max) 867 Mbit/s
WLAN data transfer rate (second band) 867 Mbit/s
Wi-Fi band Dual-band (2.4 GHz / 5 GHz)
Wi-Fi standards IEEE 802.11a,IEEE 802.11ac,IEEE 802.11b,IEEE 802.11g,IEEE 802.11n




Questions:
There are no product questions yet.
Please login to your account to post a question
Leave a comment