Customers Who Bought This Item Also Bought
select all
TechTribe Tor Intel Core i5, 8GB RAM, 1TB Hard Drive & 240GB SSD, Intel® UHD Graphics 630, Gaming RGB Desktop - Black - NO O/S
Manufacturers Code: TTTORI5-8GB
EAN: 0641243390826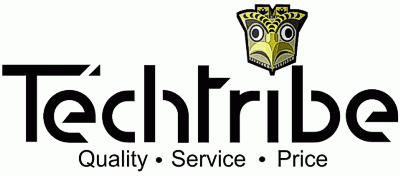 Intel 8th gen CPU
Intel Core i5-8400 - Six Core
8GB DDR4 3000MHz Memory
1TB 7200RPM HDD
240GB SSD
Intel® UHD Graphics 630


The TechTribe Tor Gaming Desktop PC is ready for action!

Whether you're into gaming, editing, watching movies or keeping up to date with your friends, the Nimbus gives you all the tools to succeed.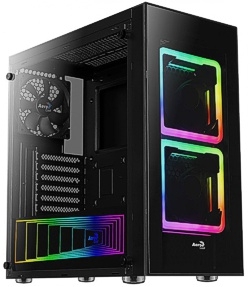 It's packed full of the latest and greatest hardware from TechTribe, one of the UK's respected Gaming PC manufacturer, so you can immerse yourself in your favourite games straight out of the box. At the heart of the Nimbus is a 8th gen Intel Core™ i5-8400 Six Core CPU (2.8GHz that's perfect for digital creators, game world explorers, and tech thrill-seekers.

Experience your movies, photos, and games smoothly and seamlessly thanks to the Intel® UHD Graphics 630, if you require high level gaming we would suggest having a dedicated graphics card installed. Great for entry level gaming, all office work and everything around the home and more at Full HD 1080P (1920 x 1080).

TechTribe have included a generous 8GB of 3000MHz DDR4 RAM, Blazing connectivity alongside a super-fast 240GB SSD and a large 1TB (1000GB) Hard Drive, but there is plenty of room to upgrade should you want to in the future – just give TechTribe a call!

The Tor Gaming PC comes with the Gigabyte B360 Motherboard for dependable, stability and accelerated DDR4 compatibility.

All TechTribe PCs are covered by their 2 Year Standard Warranty package and their a UK-based Customer Service Team (Tel: 0151 523 9813).




Intel 8th gen CPU - A high performance six core processor.
Graphics: Intel® UHD Graphics 630 - If this is for soley gaming we would suggest installing a dedicated graphics card.
Hard Drive Storage: 240 GB SSD & 1TB HDD
Processor: Intel® Core™ i5 Six Core Processor i5-8400 (2.8GHz)
RAM Memory: 8GB DDR4 3000MHz Memory
Gigabyte B360 Chipset Motherboard
Aerocool Tor Tempered Glass RGB Tempered Glass Side Chassis
2 Year Standard Warranty (1 Year Parts, 2 Year Labour)
No O/S (Operating System) - Windows 10 Home 64 Bit is installed for testing but NOT Activated!


Questions:
There are no product questions yet.
Please login to your account to post a question
Leave a comment