Customers Who Bought This Item Also Bought
select all

TechTribe Legend Ryzen 3, 8GB RAM, 1TB Hard Drive, 2GB Nvidia Geforce GTX 1050 Graphics, Gaming Desktop - NO O/S
Techtribe Legend Gaming PC with AMD Ryzen 3 Quad Core and NVIDIA 2GB GTX 1050 Graphics
Techtribe Legend, AMD Ryzen 3 1200 Quad Core, 8GB DDR4, 2GB Nvidia GTX 1050, 1TB HDD
Manufacturers Code: TTLEGND1200X2GB
EAN: 0641243390864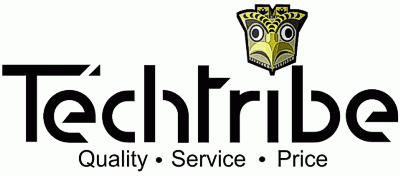 AMD Ryzen 3 CPU
AMD Ryzen 3 1200 - Quad Core
8GB DDR4 Memory
1TB 7200RPM HDD
GeForce GTX 1050 - 2GB
Dedicated Graphics for Entry Gaming
No O/S (Operating System)
Windows 10 Home 64 Bit is installed for testing but NOT Activated!

Don't Have a retail copy of Windows 10 Home?
Then if you require the Windows 10 Home License (Activation Code) then click the banner below to purchase Windows 10 Home ...


Game-Changing Performance. Unleashed.




Turbocharge your adrenaline with Techtribe range of Gaming PC's. Designed to deliver the ultimate gaming experience that will satisfy even the most hard-core gamers out of the box. Every PC is tailor-made to deliver stunning visuals, ultra-fast response times and crystal clear audio.

Built to the highest standards by our winning team, the Techtribe Legend features the 2GB Nvidia GeForce GTX 1050 for great performance at a budget price for a great entry in to the world of gaming. Also included is AMD's Ryzen R3 1200 quad core CPU that runs at 3.1GHz & 3.4GHz Turbo Mode in addition to 8GB of DDR4, a A320 chipset motherboard and a 1TB hard disk for the operating system and storage.

Techtribe represent the last word in quality and reliability. Techtribe build thousands of systems every year and are confident that their reputation speaks for itself.

The Techtribe Legend is pre-built and ready to ship for next-day delivery and comes with a two-year return to base warranty.

Why are Techtribe the Best Gaming PCs

With hundreds of components and thousands of possible combinations, choosing a new gaming PC can be a difficult process. This chart will help you by suggesting which NVIDIA GeForce GTX graphics card and PC is right for you.
By experience we mean the quality of the graphics and the frame rate that you will experience. A fast frame rate is crucial as it means the on-screen action is smooth and seamless, while a slow frame rate means the on-screen action is jerky and irregular, making aiming weapons impossible.
Also bear in mind what resolution gaming monitor you want to game on - a higher resolution monitor makes games look sharper and clearer - but requires a more powerful graphics card.
We often see people spending hundreds of pounds on a fantastic graphics card then buying the cheapest monitor available? ... its like putting turpentine in a Ferrari, theres no point !!!




Professionally Built PCs vs Self-Built

Anyone can build a PC, so what really makes the difference between any old PC and a Techtribe PC?
For starters, our technicians have been designing and building PCs for years, so we have a huge amount of experience in building highly reliable systems that deliver the most performance for your budget.
These are the benefits you receive when buying a professionally built Techtribe system versus building a system yourself.

No Compatibility Headaches

It can take days or even weeks to research the right combination of components, not just to ensure you get the most bang for your buck but to minimise the chance of one component being incompatible with another.
Whether you buy a system from Techtribe, we do all this hard work for you, ensuring that when your system is delivered it performs flawlessly.

Intensively Tested

Building a PC only takes a few hours, but installing all the software and making sure that everything is configured properly and that your software runs stably takes up a huge amount of time.
By ordering a Techtribe system our technicians have take this painful process away, as all our systems undergo a strenuous Quality Control procedure which includes updating Windows, installing the latest drivers and motherboard BIOS.

Peace of Mind

Unfortunately PC components do occasionally fail, and when this happens if you've built your PC yourself you're on your own.
However, with a professionally built Techtribe system you're no longer alone. Our technical support team is available 6 days a week, from 9am to 5pm Mon - Fri, 10am to 4pm on Saturdays.
Buying a Techtribe system also gives you confidence in all the components being brand new and of the latest generation of components
.... NOT REFURBISHED COMPONENTS in shiny new cases to make them look new, for example, Intel i5 or i7 mentioned in competitors PC specifications, but these can be years old generations and used / second hand.
Infact a latest generation i3 CPU for example would destroy an old i5 or i7 ... always check the components are new generations and not old refurbished CPU, Motherboard etc. being sold as new.

A Work of Art and Beauty

We don't just build PCs, we craft them. For instance, we only select cases that look fantastic and we would have at home ourselves, we route and tidy all the cables around the sides of the case and keep everything as tidy as possible inside.
This not only makes your PC look great and easier to upgrade in the future, but eases airflow through the case resulting in a cooler and quieter PC.

Whats in this Gaming PC ...

AMD Ryzen 3 CPU - A high performance quad core processor.
Nvidia Graphics - the Pascal architecture delivers unparalleled gaming performance.
Perfect for the latest titles - Play the current leading games at middle to high settings (depends on game).
Graphics: 2GB NVIDIA GEFORCE GTX 1050
Hard Drive Storage: 1TB 7200RPM HDD
Processor: AMD Ryzen™ 3 1200, S AM4, Quad Core, 4 Thread, 3.1GHz, 3.4GHz Turbo, 8MB Cache, 65W, CPU
RAM Memory: 8GB DDR4 2400MHz Memory
A320 Chipset Motherboard
Quality CIT Legend RGB Gaming Case, Clear Side Chassis
2 Year Standard Warranty (1 Year Parts, 2 Year Labour)
No O/S (Operating System) - Windows 10 Home 64 Bit is installed for testing but NOT Activated!
Questions:
There are no product questions yet.
Please login to your account to post a question
Leave a comment