Sapphire AMD Radeon VII 16GB HBM2 Vega2 Graphics Card
Sapphire Radeon VII 16GB HBM2 VR Ready Graphics Card, 7nm 2nd Gen. Vega, 3840 Streams, 1400MHz GPU, 1750MHz Boost
Manufacturers Code: 21291-01-40G
EAN: 4895106286931

Very, very Latest Card from AMD
Radeon VII Chipset
16GB HBM2
Boost Clock: 1750 MHz
Triple Fan



Sapphire AMD Radeon VII - High Framerate, High Resolution GPU Power
The Worlds FIRST 7nm Gaming GPU!




Can Handle 4K Gaming, 8K Production Work EasilyEnjoy the latest games with the AMD Radeon VII graphics card. Powered by 7nm technology, delivering vivid gaming visuals in up to 4K and the capability to play VR games, don't get held back with your work anymore with virtually limitless content creation in 8K and more. With support for DirectX 12 and Vulkan the AMD Radeon VII will deliver incredible gaming experiences with ultra-smooth and consistently high framerates at 1440p, ultra wide and 4K. With 16GB of HBM2 memory the AMD Radeon VII is suited for memory intensive applications. Create content with ease, even in 8K resolutions, improve your work pipeline and enjoy it at the same time.

AMD's New Ultra-Fast Gaming Graphics Card


World's First 7nm Gaming GPU with 16GB Memory AMD have designed the world's first 7nm gaming GPU, with a massive 16GB HBM2 memory and incredible speed of 1TB/sec memory bandwidth, the Radeon VII has increased memory and memory bandwidth that beats other GPUs in its range, the extra power will help in providing more stunning visuals and greater performance in games and content applications alike.

Enjoy Stunning Visuals at 4K




Play Top End Titles with Ultra HD Resolution With Radeon VII graphics you can achieve seamless, high refresh, HDR gaming at 1080p, 1440p and 4K or power the next generation photo and visual creation applications on razor sharp, vibrant 8k monitors. State-of-the-art Radeon Software brings exceptional gamer-centric features, along with highly personalized intuitive out-of-box gaming experiences.

Stutter, Tear-Free Gaming with FreeSync




Get the Best Smooth Gaming Experience Pair your new AMD Radeon VII GPU with a large selection of FreeSync gaming monitors. With such a wide array of monitors equipped with Radeon FreeSync or Radeon FreeSync2 HDR available you can enjoy choosing monitors that are styled and run how you want, but by choosing a monitor with FreeSync and combining it with an AMD card of this caliber the results will be a stutter-free, tear-free and artifact-free smooth gaming experience.

Adrenalin 2019 Edition by AMD Radeon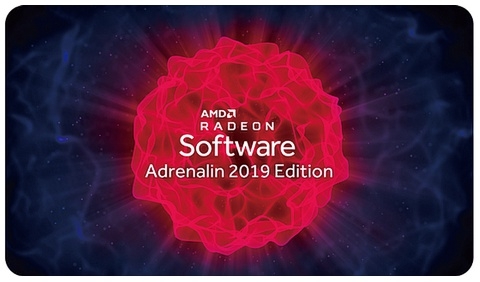 Stream, Share and Tweak Graphics Settings in Real Time Take charge over your gaming with AMD Radeon's Adrenalin 2019 Edition. Don't miss a second of the action as the AMD software lets players stream, share and tweak graphics settings. Don't compromise on your performance and stay ahead of the game.

Specification

Chipset Radeon VII Edition
Manufacturing Process 7 nm
Microarchitecture 2nd Gen. Vega
Streams 3840
Core Clock 1400 MHz
Boost Clock 1750 MHz
Memory Size 16GB
Memory Type HBM2
Memory Clock 1000 MHz
Memory Speed (Effective with DDR) 2000 MHz
Memory Data Rate 2.0 Gb/s
Memory Bus 4096 Bit
Memory Bandwidth 1024 GB/s
Peak Half Precision Compute Performance (FP16)
Peak Single Precision Compute Performance (FP32)
Peak Double Precision Compute Performance (FP64)
Cooling Solution Tri Fan (3)
Cooler Design AMD Reference Design Cooler
Fitted/Included Backplate Yes
Interface PCIe 3.0 (x16)
Connectivity
3 x DisplayPort 1.4
1 x HDMI 2.0b
Maximum Digital Resolution 7680x4320 (8K UHD)
Maximum Analog (VGA) Resolution N/A
Max. Concurrent Displays 4 Displays
AMD CrossFire Support Supported
AMD Freesync Support Yes
AMD FreeSync Version FreeSync™ 2 HDR
Microsoft DirectX Support 12 API
HDR Support Yes
Width Dual Slot
Low Profile Support N/A
Graphics Card TDP/Power 300 W
Graphics Card Power Connectors 2 x 8-pin PCIe
Minimum Recommended PSU 650 W
Maximum GPU Temperature
Dimensions 120 x 42 x 268 mm
Package Type Retail






Questions:
There are no product questions yet.
Please login to your account to post a question
Leave a comment