Palit NVIDIA GeForce RTX 2080 8GB GamingPro OC Turing Graphics Card
Palit GeForce RTX 2080 GamingPro 8GB Graphics Card - NE62080S20P2-180A
Palit GeForce RTX 2080 GamingPro OC 8GB GDDR6 VR Ready Graphics Card, 2944 Core, 1815MHz Boost
Manufacturers Code: NE62080S20P2-180A
EAN: 4710636270000

8GB, 14Gbps GDDR6 on board memory
GamingPro OC Edition
Dual Fan design
RGB lighting
Interface Type - PCI Express
Nvidia GPU Boost Technology
Pre Overclocked Edition
Outputs - HDMI and Display Port

Palit GeForce RTX 2080 GamingPro OC Edition Graphics Card

The GeForce RTX 2080 is powered by the all new NVIDIA Turing architecture to give you incredible new levels of gaming realism, speed, power efficiency, and immersion. This is graphics reinvented.




Palit RTX 2080 GamingPro OC GPU

The Palit NVIDIA GeForce RTX 2080 GamingPro OC Edition provides the ultimate PC gaming experience. Powered by the new NVIDIA Turing GPU design and the innovative RTX platform, RTX graphics cards bring together real-time ray tracing, artificial intelligence, and programmable shading. This is an entirely new way to play games. NVIDIA's latest flagship graphics card is a revolution in gaming realism and performance, with the powerful 8GB ultra-fast GDDR6 on-board memory. The Palit GamingPro OC Edition features a Dual Fan Design, stunning RGB Lighting and a Honeycomb Bracket.

NVIDIA Turing GPU Architecture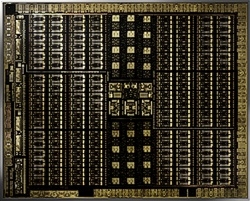 Up to 6 times faster performance
The RTX GPUs are powered by the Turing Architecture, this gives you 6x faster performance over pervious-generation graphics cards. Turing uses a new 12nm manufacturing process and also brings the power of real-time ray tracing and AI to your games.

Ray Tracing Technologies & GDDR6




World's first for Ray Tracing & GDDR6
The GeForce RTX 2080 delivers truly unique real-time ray-tracing technologies for cutting-edge, hyper-realistic graphics, this means the RTX 2080 is light years ahead of other cards and gives you the most realistic gaming experience ever. The RTX cards also are the first graphics cards to feature GDDR6 memory that has a speed of 14Gbps (14,000 MHz).




GeForce RTX 2080 Features

GeForce Experience
The essential companion to your GeForce graphics card. Capture and share videos, screenshots, and livestreams. Keep your drivers up to date and optimize your games.

Game Ready Drivers
Get the highest levels of performance, and the smoothest experience possible, from the moment you start playing.

NVIDIA Shadowplay
Record and share high-quality gameplay videos, screenshots, and livestreams with your friends.

NVIDIA Ansel
Turn your screenshots into art with this powerful in-game photo mode that captures 360, HDR, and super-resolution photos.

DirectX 12
Power new visual effects and rendering techniques for more lifelike gaming.

NVIDIA G-Sync & HDR
Get smooth, tear-free gameplay at refresh rates up to 240 Hz, plus HDR, and more. This is the ultimate gaming display and the go-to equipment for enthusiast gamers.

Virtual Reality
By combining advanced VR rendering, real-time ray tracing, and AI, the GeForce RTX will take VR to a new level of realism.

4K Gaming
Step up to the ultimate 4K gaming experience with the GeForce RTX and enjoy today's biggest games in amazing detail.

RGB Lighting
The color lighting from RGB LED can be changed in accordance with graphics temperature.
The temperature can easily be identified by different colors from the external appearance of the graphics card.
*The LED Lighting effect can be controlled by ThunderMaster Utility.




Specifications:

Chipset GeForce RTX 2080
Edition GamingPro OC
Manufacturing process 12 nm
Microarchitecture Turing
Cores 2944
Streams N/A
NVIDIA Tensor Cores
Core Clock
Boost Clock 1815 MHz
Memory Size 8GB
Memory Type GDDR6
Memory Clock 14000 MHz
Memory Bus 256 Bit
Cooling Solution Dual Fan (2)
Cooler Design Palit Dual Fan
Included/Fitted Backplate Yes
Interface PCIe 3.0 (x16)
Connectivity
3 x DisplayPort 1.4
1 x HDMI 2.0b
1 x USB Type-C (with DP)
Maximum Digital Resolution 7680x4320 @ 60Hz (8K UHD)
Maximum Analog (VGA) Resolution N/A
Max. Concurrent Displays 4 Displays
Multi-Way Graphics Support 2-Way NVLink
Real-Time Ray Tracing Yes
GeForce GTX VR Ready Yes
Microsoft DirectX Support 12 API
HDCP Ready Yes
Width Dual Slot
Low Profile Compatible No
Low Profile Support N/A
Graphics Card TDP/Power 225W
Graphics Card Power Connectors
1 x 6-pin PCIe
1 x 8-pin PCIe
Minimum Recommended PSU 650 W
Maximum GPU Temperature 88 °C
Dimensions 112 x 40 x 292 mm
Package Type Retail






Questions:
There are no product questions yet.
Please login to your account to post a question
Leave a comment