Customers Who Bought This Item Also Bought
select all
MSI NVIDIA GeForce RTX 3080 10GB GAMING Z TRIO LHR Ampere Graphics Card
MSI NVIDIA GeForce RTX 3080 GAMING Z TRIO LHR 10GB GDDR6X Ray-Tracing Graphics Card, 8704 Core, 1440MHz, 1830MHz Boost
Manufacturer Code: GeForce RTX 3080 GAMING Z TRIO 10G LHR
EAN: 4719072852160




MSI RTX 3080 GAMING Z TRIO LHR Ampere Graphics Card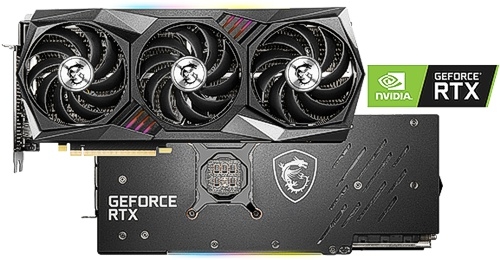 The Gaming You Know & Trust

Game in style with the latest iteration of MSI's iconic GAMING series, the GAMING Z TRIO is a supremely powerful GeForce RTX 3080 graphics card. Now you too can enjoy all your favourite games with a powerful graphics card that stays cool and silent – just the way you like it! The GeForce RTX 3080 10GB delivers the most superior performance that gamers crave, powered by Ampere – NVIDIA's 2nd gen RTX architecture. It's engineered with enhanced RT Cores and Tensor Cores, new streaming multiprocessors, and superfast G6X memory for an amazing gaming experience. Discover the TRI FROZR 2 Thermal solution which lends a masterpiece of teamwork with TORX FAN 4.0 technologies, precision-engineered Core Pipes, and Airflow Control to deliver maximised cooling efficiency. MSI's exclusive Dragon Center software lets you monitor, tweak and optimise MSI products and Mystic RGB Lighting in real-time. With Anti-bending Force, the build quality is strengthened with a rigid metal anti-bending strap. A bundled support bracket can be attached to your PC case for additional graphics card reinforcement.

It's official Nvidia have introduced an improved hash rate limiter to newly manufactured graphics cards; reducing their effectiveness for mining cryptocurrency and bringing more graphics cards back into the hands of gamers, GeForce RTX GPUs have introduced a range of cutting-edge technologies - RTX real-time ray tracing, AI-powered DLSS frame rate booster, NVIDIA Reflex super-fast response rendering for best system latency, and many more - created to meet the needs of gamers and those who create digital experiences. Identified by a "Lite Hash Rate or LHR Label" Nvidia believe this additional step will get more GeForce cards at better prices into the hands of gamers everywhere.

8704 Cuda Cores : 1440 MHz Core Clock : 1830 MHz Boost Clock : 10GB GDDR6X Memory

Light 'em up with MSI Mystic Lighting




Splash on Some Colour

It's time to put on your team colours on with MSI's immersive lighting, that you can synchronise stunning RGB lighting across compatible devices to create your light show to the next level. Or if you want to go dark its as simple as turning the lights off. Mystic Light delivers complete control of the RGB lighting for both MSI devices and compatible third-party RGB products both inside and outside your system and in MSI Dragon Center you can adjust the lighting settings to your preferred look.

MSI Keep it Cool and Quiet

TRI FROZR 2
The TRI FROZR 2 thermal system has been designed for efficiency. Users can anticipate a seamless balance of cool and quiet for more entertainment throughout ceaseless gaming sessions.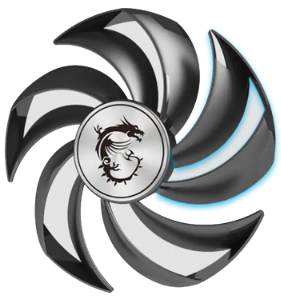 Teamwork Makes The Dream Work

Never worry about your GPU staying cool under pressure with TORX FAN 4.0 - it's built on teamwork. Designed with pairs of fan blades united together with a connected outer ring design, which concentrates airflow directly into the enhanced TRI FROZR 2 cooling system.

Totally Cool Core Pipes
The Core Pipes innovative design are precision-machined for maximum contact over the graphics card. This incredible design spreads the heat a long the full length of the heatsink for superior cooling.

SHHHH… Silencing Heatsink Design
Remain stealthy with Airflow Control that advances airflow dynamics. Deflectors deliver surplus surface area and direct air to where it's required for maximum cooling. With wave-curved 2.0 fin edges, this design disrupts unwanted airflow harmonics resulting in decreased noise.

Don't Sweat the Details

Tough Enough To Back You Up!
The GAMING series has been crafted to serve you well during intense gameplay and is forged from enhanced materials. This legendary item has extra power unlocked through the Custom PCB. An enhanced PCB material design with 2oz thickened copper increases conductivity, improving heat dissipation, and high-performance reliability. Its better to be safe than sorry, with additional fuses built into the custom PCB these provide extra safeguards against electrical damage.

Thermal Padding
Stay frosty with an abundance of thermal padding which provide additional heat dissipation for board components.

2X Ball Bearing
Extremely durable double-ball bearings spin your TORX FANs for years of intense and lengthy gaming sessions with zero noise – it's how MSI rolls!

Graphene Backplate
A composite Graphene backplate reinforces the length of the GPU while providing passive thermal conduction properties.

Chillingly Silent
Zero Frozr is the calm before the storm, it keeps fans still and maintains silence until cooling is needed.

MSI made 10 Million Clicks, You only need One!




Bring It All Together With MSI Dragon Centre

MSI's exclusive Dragon Center software assists you in getting the most out of your MSI products. Monitor, tweak and optimize in real-time with just a few clicks. With Gaming Mode you can get ready to game, create profiles with personalized GPU settings including performance, True Color, and more! Take back control through MSI GAMING LAN Manager, which automatically classifies and prioritizes latency-sensitive applications, giving you great low latency online gaming experiences.
Get precision control with unlimited power using MSI Afterburner the most recognized and widely used GPU overclocking software on the market. Plus, it's free to use and compatible with most other vendor graphics cards. OC Scanner is the easiest and safest way to get more performance out of your GeForce® graphics card. Powered by an algorithm created by NVIDIA, maximum clock speeds are determined and safely applied for your graphics card. Developed under an exclusive partnership with BlueStacks, the MSI APP Player provides a seamless PC experience for mobile gaming.
NVIDIA Ampere Architecture




2nd Gen RT Cores
2X THROUGHPUT

3rd Gen Tensor Cores
UP TO 2X THROUGHPUT

NEW SM
2X FP32 THROUGHPUT

DLSS AI Acceleration

Max FPS. Max Quality. Powered by AI.
NVIDIA DLSS is groundbreaking AI rendering that boosts frame rates with uncompromised image quality using the dedicated AI processing Tensor Cores on GeForce RTX. This gives you the performance headroom to crank up settings and resolutions for an incredible visual experience. The AI revolution has arrived to gaming.


Ultimate Ray Tracing And AI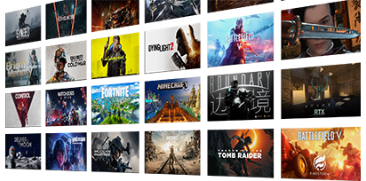 RTX. It's On.
Only NVIDIA's RTX platform includes dedicated RT Cores for ray tracing and Tensor Cores for AI that enable groundbreaking technologies at breakthrough speed. Experience today's biggest blockbusters like never before. RTX. It's On

NVIDIA Reflex Dynamically Reduces System Latency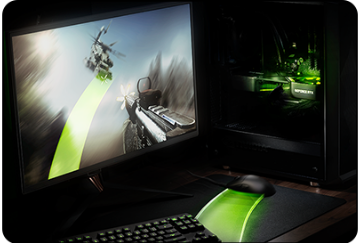 Create as Fast as your Imagination




Up Your Creative Game
Take your creative projects to a new level with GeForce RTX 30 Series GPUs. Delivering AI-acceleration in top creative apps. Backed by the NVIDIA Studio platform of dedicated drivers and exclusive tools. And built to perform in record time. Whether you're rendering complex 3D scenes, editing 8K video, or livestreaming with the best encoding and image quality, GeForce RTX GPUs give you the performance to create your best

Transform any Room Into your Home Studio


Stream Like a Boss
Live streamers can now level up their game even further with the new NVIDIA Broadcast app. It upgrades any room into a home broadcast studio by transforming standard webcams and microphones into smart devices through the power of AI. The Broadcast app offers three AI-powered features which are: Noise Removal, Virtual Background and Auto frame so the focus always remains on you.

DirectX Raytracing Allows Incredibly Realistic Graphic Effects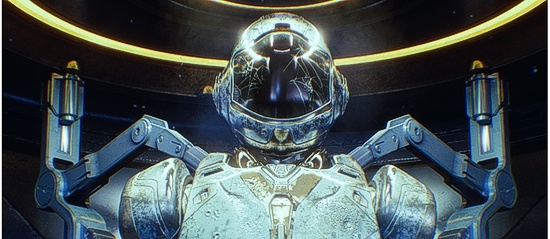 DirectX 12 Ultimate Offers Features Like Ray Tracing and Variable Rate Shading

DirectX Raytracing allows games to simulate how light works in real life, providing incredibly realistic and beautiful graphics effects like global illumination, reflections, and shadows.

NVIDIA has partnered closely with Microsoft to enable full DXR support on GeForce GPUs. GeForce RTX GPUs were designed from the start for the extreme demands of ray-tracing workloads. Specialised RT cores, found only on GeForce RTX graphics cards, provide billions of rays per second of performance, and up to 3X the frame rates with DXR games and applications. This makes ray tracing at real-time frame rates possible for the first time.

GeForce RTX 30 Series Features

8K HDR Gaming
Step up to the ultimate 4K gaming experience with the GeForce RTX and enjoy today's biggest games in amazing detail.

GeForce Experience
The essential companion to your GeForce graphics card. Capture and share videos, screenshots, and livestreams. Keep your drivers up to date and optimize your games.

Game Ready Drivers
Get the highest levels of performance, and the smoothest experience possible, from the moment you start playing.

Virtual Reality
Take your VR experiences to a whole new level with the powerful new GeForce® RTX GPUs. You can count on the lowest latency and highest performance with VR.

NVIDIA G-Sync
Get smooth, tear-free gameplay at refresh rates up to 360 Hz, plus HDR and more. NVIDIA G-SYNC gaming monitors are the ultimate go-to equipment for enthusiast gamers.

NVIDIA Ansel
Turn your screenshots into art with this powerful in-game photo mode that captures 360, HDR, and super-resolution photos.
Specifications

Chipset GeForce RTX 3080
Edition GAMING Z TRIO LHR
Manufacturing process 8 nm
Microarchitecture Ampere

Cores & Clocks
Cores 8704
Core Clock 1440 MHz
Boost Clock 1830 MHz

Video Memory (VRAM)
Memory Size 10GB
Memory Type GDDR6X
Memory Clock 19000 MHz
Memory Bus 320 Bit

Cooling
Cooling Solution Tri Fan (3)
Cooler Design MSI TRI FROZR
Included/Fitted Backplate Yes

I/O & Connectivity
Interface PCIe 4.0 (x16)
Connectivity

3 x DisplayPort 1.4a
1 x HDMI 2.1

Visuals
GeForce VR Ready Yes
Multi-Way Graphics Support Not Supported
Microsoft DirectX Support 12 API
HDCP Ready Yes
Max. Concurrent Displays 4 Displays
Maximum Digital Resolution 7680x4320 (8K UHD)
Maximum Analog (VGA) Resolution

Ray-Tracing
Real-Time Ray Tracing Yes
NVIDIA RT Cores 68
NVIDIA Tensor Cores 272
RTX-OPS
Rays Cast

Power & Thermals
Graphics Card Power Connectors 3 x 8-pin PCIe
Graphics Card TDP/Power 370W
Minimum Recommended PSU 750 W
Maximum GPU Temperature 93 °C

Physical
Width 2.75 Slot
Low Profile Compatible No
Low Profile Support N/A
Dimensions 323 x 140 x 56 mm
Package Type Retail

Additional Information
Model Number GeForce RTX 3080 GAMING Z TRIO 10G LHR
EAN 4719072852160
Questions:
There are no product questions yet.
Please login to your account to post a question
Leave a comment