KFA2 GeForce RTX™ 3080 Ti SG ( 1-Click OC ) 12GB GDDR6X 384-bit DP*3/HDMI Graphics Card
KFA2 Geforce RTX 3080 Ti 12GB GDDR6x PCI-Express Graphics Card
KFA2 GeForce RTX 3080 Ti Serious Gaming Series - GeForce RTX 30 Series
Manufacturers Code: 38IOM5MD99DK
EAN: 4895147142715
Brand NEW Model:
Worldwide release Date - 3rd June 2021 @ 2pm




KFA2 GeForce RTX™ 3080 Ti SG (1-Click OC)




The all-new KFA2 Serious Gaming Edition has equipped with 1-Clip Booster, which can be installed at the back plate and it is the precision and quality that win. When the fan is at the back the PCB is in fact much shorter than the cooler and the key is to allow air to flow as easy as they could, therefore KFA2 built larger holes that allows air to flow through to fulfill the first requirement.

Apart from that, the advantage of adding a fan on the back plate, the 1-Clip booster fan design sucks the air out instead of blowing the air in, creating a technically-correct push-pull cooling effects. When this additional fan is used, it can achieve better performance as if a GPU running with a normal back plate.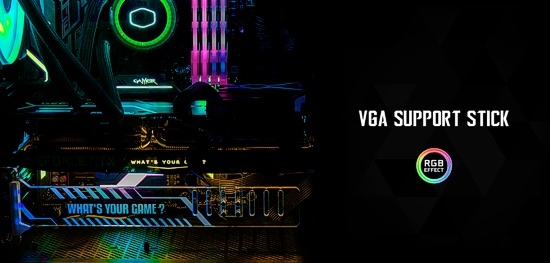 Features:

2nd Gen Ray Tracing Cores
3rd Gen Tensor Cores
PCI Express® Gen 4
Microsoft® DirectX® 12 Ultimate
GDDR6X Graphics Memory
NVIDIA DLSS
NVIDIA® GeForce Experience™
NVIDIA G-SYNC®
NVIDIA GPU Boost™
Game Ready Drivers
Vulkan RT API, OpenGL 4.6
DisplayPort 1.4a, HDMI 2.1
HDCP 2.3
VR Ready

Requirements:

PCI Express-compliant motherboard with one dual-width x 16 graphics slot
System Space for 3-slot card required
2 x PCIe 8-pin supplementary power connectors
Minimum 750W or greater system power supply
2GB system memory recommended)
Microsoft Windows 10 64-bit (Build 2004 or later recommended) or Linux 64-bit
Clip on fan is 22mm X 98mm in height and length and is 192mm away measured from the graphics card bracket, please check your motherboard for compatibility before installation

Specification:

GPU Engine Specs:

CUDA Cores 10240
Boost Clock (MHz) 1695
1-Click OC Clock (MHz) 1710 (by installing Xtreme Tuner Plus Software and using 1-Click OC)

Memory Specs:

Memory Speed 19 Gbps
Standard Memory Config 12GB
Memory Interface Width 384-bit GDDR6X
Memory Bandwidth (GB/sec) 912

Feature Support:

PCI-E 4.0
Windows 10 64-bit, Linux 64-bit

Fan Feature:

3*92mm
Fan stop @ Idle (All Fan)

Display Support:

DisplayPort 1.4a x 3, HDMI 2.1

Dimensions:

Dimensions(with Bracket): 329*130*61mm
Dimensions(without Bracket): 317*113*61mm


Questions:
There are no product questions yet.
Please login to your account to post a question
Leave a comment