Customers Who Bought This Item Also Bought
select all
Intel Core i5 8400 Coffee Lake Desktop 6 Core CPU/Processor - Box / Retail
Intel Core i5 8400, S 1151, Coffee Lake, 6 Core, 6 Thread, 2.8GHz, 4.0GHz Turbo, 9MB Cache, 1050MHz GPU, 65W, CPU, Box
Manufacturers Code: BX80684I58400
EAN: 5032037108904
Quote from PCGAMES ...
"The plucky i5 8400 has been the surprise package of the Coffee Lake CPUs. While the K-series Core i7 8700K might have grabbed all the headlines, with its Ryzen-battling multi-threaded performance and 5.2GHz overclocking chops, it's the i5 8400 which has really turned out to be the best Intel CPU for gamers."




8th Gen i5 Processor - Intel Coffee Lake 8400 CPU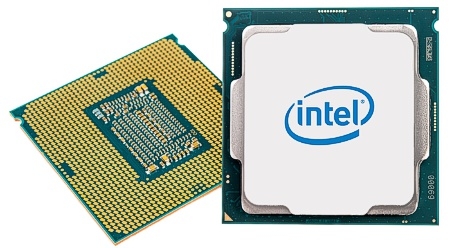 Be amazed with the 8th gen desktop processors

Intel's 8th Gen processors let you have amazing gaming, entertainment and VR experiences. The i5 8400 processor extends all the capabilities that users love from previous generation CPUs with even more advanced innovatations that deliver new levels of performance immersing you into your computing on a veriety of form factors. The 8400 features all the latest Intel technologies to allow you to have the best computing experience ever.

Please Note:
Intel 8th. Gen 'Coffee Lake' CPUs are ONLY compatible with Intel 300 Series Motherboards. Although these Intel 8th. Gen 'Coffee Lake' CPUs share the same socket as Intel's 7th & 6th Gen. CPUs, they are electrically incompatible & will not work with Intel's 200 & 100 Series Motherboards.

View Our Range of Compatible Intel 300 Series Motherboards HERE





Intel i5 8400 Peformance


Exceptional i5 Performance

The 8th Generation Intel Core processors redefine mainstream desktop PC performance. The i5 8400 features six cores for more processing power—that's two more cores than the previous generation i5 processor. Intel Turbo Boost 2.0 technology has also increased the maximum turbo frequency of 4.0 GHz, and up to 9 MB of cache memory. For the enthusiast, there is an unlocked 8th Generation version of this chip, the i5 8600K processor provides you the opportunity to tweak the platform performance to its fullest potential and enjoy even better gaming and VR experiences.

For a Great VR Experience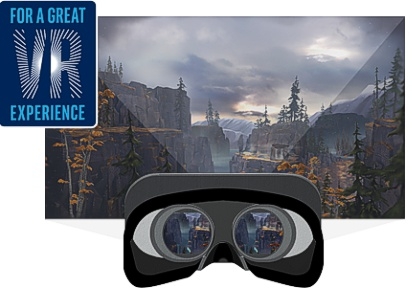 Incredible Virtual Reality

A high-performance processor is key to achieving a balanced platform to make your VR experiences great. Attach your premium head-mounted display (HMD) to an Intel Core i7 or i5 processor-based PC, and prepare to be amazed. The performance of the 8400 processor allows for the smoothest virtual reality experience yet. Keep in mind that great VR experiences involve the entire platform, not just any one component. The ideal combination of processor, graphics, I/O connectivity, display, and audio are required, but be assured that this 8th Gen Intel Processor wont let you down.

Ultra-High Definition Entertainment




Stream and play in 4K UHD

Desktop computers based on the 8th Gen Intel processors integrate advanced media technologies that bring premium, high-quality content to your desktop, including HEVC 10-bit encode/decode, VP9 10-bit decode this delivers smooth streaming of premium 4K UHD entertainment to your PC from leading online providers. The Intel i5 8400 provides full-size, screen-immersive viewing experiences with 4K video and 360-degree viewing, Enables incredible 4K video creation and sharing with ease, and it finally allows High Dynamic Range (HDR) and Rec. 2020 (Wide Color Gamut) for life-like luminesces to provide enhanced image and video viewing experiences. Intel® Quick Sync Video technology accelerates most video capabilities, allowing users to create and share in real-time.

Ultimate Protection Built-in




Hardware-based Security

8th Generation Intel Core processors integrate hardware-level technologies that strengthen the protection of your enabled security software. Hardware-based security helps you experience online and offline activities with peace of mind, enabled by features that include Intel Software Guard Extensions (Intel® SGX) that helps applications protect your system and your data coupled with Intel® BIOS Guard and Intel® Boot Guard that help protect your system during startup.

Portfolio of Processors






8th Gen Processor Family

The 8th Generation Intel Core processor family is a great investment in your desktop experiences—whether for gaming, entertainment, or general-purpose computing wherever your life takes you. From the jaw-dropping performance of the Intel Core i7 processor with six cores to the practical capabilities of the Intel Core i3 processors, our latest generation of desktop processors fits a wide range of budgets and needs. Whether you're a performance-hungry professional, an exceptional enthusiast, or a first-time buyer, there is an 8th Generation Intel Core processor that will enable the experiences you seek. If form factor is your priority, the 8th Generation Intel Core processor family offers a range of processors designed for desktop PCs from highperformance gaming towers, to slick and stylish all-in-ones, to compact living room minis.

8th Gen Processor Features

Intel® Turbo Boost Technology 2.0
Increases the processor's frequency, as needed, by taking advantage of thermal and power headroom when operating below specified limits.

Intel® Smart Cache
Dynamically allocates shared cache to each processor core, based on workload, reducing latency and improving performance.

Integrated Memory Controller
Offers stunning memory read/write performance through efficient prefetching algorithms, lower latency, and higher memory bandwidth.

Intel® UHD Graphics
Play 4K UHD videos with exceptional clarity, view and edit even the smallest details of photos, and play today's modern games.

PCI-E 3.0
Offers up to 8 GT/s for fast access to peripheral devices with up to 16 lanes. The lanes can be configured as 1x16, 2x8, or 1x8 and 2x4 depending on motherboard designs.

Intel® Optane Memory Support
Provides performance improvements as well as fast app response times for system acceleration and responsiveness when paired with an Intel Optane memory module.

Intel® Power Optimiser
Increases periods of silicon sleep state across the platform ingredients, including the processor, chipset, and third-party system components, to reduce power.

Specifications

Model & Type
CPU Type Intel Core i5
CPU Model 8400
Socket 1151
Architecture Coffee Lake
Manufacturing Process 14 nm

Cores & Clocks
No. of Cores 6 Core
No. of Threads 6
Core Ratio 28 x
Clock Speed 2.8 GHz
Turbo Speed 4.0 GHz
Max. Turbo Speed (On 2 Cores Only) N/A
Intel Turbo Boost Max Technology 3.0 No
Unlocked Core Multiplier No
Unlocked Full Range Base Clock (B-Clock) No

Bus Speeds
FSB Speed N/A
QPI Speed N/A
UPI Links/Speed N/A
DMI Speed 8 GT/s

Memory Support
Max. Memory Size 64 GB
Max. Memory Speed DDR4 - 2666
Max. Memory Channels 2 (Dual Channel)
ECC Memory Support Not Supported
Intel Optane Memory Support Yes
DDR-T/Intel Optane DC Persistent Memory DIMM SUPT No

Lanes & Scalability
Vector Neural Network Instruction (VNNI) Support No
Scalability 1 Socket/Processor ONLY
Node Controller Support No
Max. PCIe Lanes Supported 16

Integrated Graphics
Features Integrated Graphics Yes
Integrated Graphics Model/Type Intel UHD Graphics 630
iGPU Cores
iGPU Base Clock 350 MHz
iGPU Boost Clock 1050 MHz
iGPU Max. Resolution 4096x2304 (4K) @60Hz

CPU Cache
L1 Cache
L2 Cache
L3 Cache *See Intel Smart Cache*
Intel® Smart Cache 9MB

Thermals & Package
Max. TDP 65W
Thermal Specification 100 °C
Heatsink/Cooler Included? Active Fan Air Cooler
Package Type Retail
Note

Additional Information
Model Number BX80684I58400
GTIN 5032037108904




Questions:
There are no product questions yet.
Please login to your account to post a question
Leave a comment