Gigabyte AORUS AMD Radeon RX 6900 XT MASTER 16GB Graphics Card
AORUS Radeon RX 6900 XT MASTER 16GB GDDR6 Ray-Tracing Graphics Card, RDNA2, 5120 Streams by Gigabyte
Manufacturers Code: GV-R69XTAORUS M-16GD
EAN: 4719331308544




AORUS AMD Radeon RX 6900 XT MASTER Graphics Card from Gigabyte




Performance to Rule Your Game

Deep within the Aorus Dimension, products aren't created; they're crafted, lighting and patterns are digitally mapped with an efficient and free-flowing style. The Aorus RX 6900XT Master has been designed to bring you the top-shelf performance that you deserve. Blast through the latest AAA titles with the breakthrough RDNA2 architecture, 16GB of super-fast GDDR6 memory and with the incredible max-covered cooling to keep all that performance in check along with a durable backplate you can rest assured that this GPU will have your back for years to come. It isn't just the performance thats incredible; the aesthetics are pristine with bright ARGB LEDS and a super intuitive customisable handy LCD screen can be combined with the RGB Fusion 2.0 software to allow you to flex your own style and personality. The AMD Radeon™ RX 6900XT graphics card powers a new generation of competitive and 4K gaming with vivid visuals, and elevated experiences in every game and every frame with 128MB of all new AMD Infinity Cache, DirectX 12/PCIe 4.0 Support and 16GB of dedicated GDDR6 memory. Experience gaming with realistic lighting, shadows, and reflections along with rich detail thanks to DirectX® Raytracing (DXR), variable rate shading (VRS), and AMD FidelityFX features, optimised for AMD RDNA™ 2 architecture.




Max-Covered Cooling

Brilliant Performance Needs Brilliant Cooling
The Gigabyte AORUS RX 6900XT MASTER features the max-covered cooling system, featuring 2x 115mm and 1x 100mm unique bladed stack fans with an updated windclaw design allowing the air airflow to complete cover the heatsink.

Alternate Spinning Fans
By opting to spin the central fan in the opposite direction, the turbulence of adjacent fans is reduced whilst increasing air pressure to give you better throughput.

Wind Claw Design
This clever intuitive design, reinforces and channels the airflow downwards to ensure full heatsink coverage.

Screen Cooling
Aorus have opted to implement an extended heatsink to allow the airflow to pass directly though to provide better overall heat dissipation.

Vapour Chamber & Heatpipe
With direct contact to the GPU and VRAM, the large copper plate combined with the composite heat pipes allows the 30 Series GPUs to efficiently transfer heat generated from the interior cores to the heat sink.

Make it Personal!

RGB FUSION 2.0
With 16.7M customizable color options and numerous lighting effects, you can choose lighting effects or synchronise with other AORUS devices.




LED EDGE VIEW
A handy LCD monitor has been added to the edge of the GPU and can display various GPU and VRAM status such as temperature, clock, usage and fan speed can be selected for real-time monitoring, or even custom images (supports jpg. bmp and png file types) even custom text labels and gifs. You have the opportunity to really make this card your own.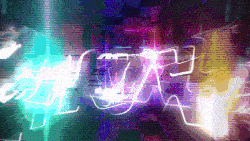 A Breakthrough Gaming Architecture




RDNA2 Architecture
AMD RDNA™ 2 architecture is the foundation of next-generation gaming PCs and consoles. It is the bedrock of the upcoming revolution in PC gaming graphics and cloud gaming. AMD RDNA™ 2 elevates and unifies visual effects and gameplay across multi- gaming platforms, like no other graphics architecture before. The AMD Radeon™ RX 6000 Series graphics cards power a new generation of competitive and 4K gaming with vivid visuals, and elevated experiences in every game and every frame.



AMD FidelityFX

Bring Out All The Detail
Contrast Adaptive Sharpening (CAS) helps increase visual quality by enabling stunning visual sharpness with optional upscaling to restore detail lost after Temporal Anti-Aliasing (TAA) is applied. For games that support FidelityFX CAS, turning off Radeon™ Image Sharpening in Radeon™ Software to avoid over-sharpening is recommended.

Get Performance with Quality
Using RDNA2 architecture and variable rate shading allows fidelityFX to analyse luminance and motion of frames to help optimise rending to ensure you also get optimal performance without reducing image quality.

Realistic Geometry Shading
AMD RDNA™ architecture-optimized Combined Adaptive Compute Ambient Occlusion (CACAO) dynamically and efficiently helps improve the appearance of objects based their exposure to ambient light.

High-Quality Realistic Reflections
AMD's implementation of Stochastic Screen Space Reflections (SSSR) delivers high-quality reflections with minimal overhead via an optimised compute shader and AMD RDNA™ architecture-optimised denoising.

High-Quality Raytracing and Effects
Denoising optimised for AMD RDNA™ architecture to help improve the visual quality of real-time raytracing and other in-game effects.

High-Quality HDR Gaming
Optimised for use with AMD FreeSync™ Premium Pro1 displays, AMD's Luminance Preserving Mapper (LPM) delivers superb HDR and wide color gamut content.

Specifications

Chipset Radeon RX 6900 XT
Edition AORUS MASTER
Manufacturing Process 7 nm
Microarchitecture RDNA 2

Cores & Clocks
Streams 5120
Core Clock
Boost Clock

Video Memory (VRAM)
Memory Size 16GB
Memory Type GDDR6
Memory Clock 16000 MHz
Memory Speed (Effective with DDR)
Memory Bus 256 Bit
Memory Bandwidth 512 GB/s
Memory Data Rate

Cooling
Cooling Solution Tri Fan (3)
Cooler Design WINDFORCE 3X Stack w/ RGB Fusion 2.0 + Alt. Spin
Fitted/Included Backplate Yes

I/O & Connectivity
Interface PCIe 4.0 (x16) [PCIe 3.0 Backwards Compatible]
Connectivity

2 x DisplayPort 1.4
2 x HDMI 2.1

Visuals
AMD CrossFire Support
AMD Freesync Support Yes
AMD FreeSync Version FreeSync™
HDR Support Yes
Microsoft DirectX Support 12 API
Max. Concurrent Displays 4 Displays
Maximum Digital Resolution 7680x4320 (8K UHD)
Maximum Analog (VGA) Resolution

Compute Performance
Peak Half Precision Compute Performance (FP16)
Peak Single Precision Compute Performance (FP32)
Peak Double Precision Compute Performance (FP64)

Power & Thermals
Graphics Card Power Connectors 3 x 8-pin PCIe
Graphics Card TDP/Power
Minimum Recommended PSU 850 W
Maximum GPU Temperature

Physical
Width 2.75 Slot
Low Profile Support N/A
Dimensions
Package Type Retail

Additional Information
Model Number GV-R69XTAORUS M-16GD
GTIN 4719331308544





Questions:
There are no product questions yet.
Please login to your account to post a question
Leave a comment