EVGA NVIDIA GeForce RTX 3070 8GB XC3 BLACK GAMING Ampere Graphics Card
EVGA NVIDIA GeForce RTX 3070 XC3 BLACK GAMING 8GB GDDR6 Ray-Tracing Graphics Card, 5888 Core, 1500MHz GPU, 1725MHz Boost
Manufacturers Code: 08G-P5-3751-KR
EAN: 4250812438515





EVGA are a highly desirable brand in the PC market due to the quality of components, performance and unbeatable customer service.
With their Nvidia Graphic Cards they excel in all areas, only high quality components used, ultimate performance, reliability and support if required and are a highly desirable GPU.
You really can't go wrong buying EVGA!

EVGA GeForce RTX 3070 XC3 Black Edition Ampere Graphics Card




The Definition of Ultimate Performance

Prepare yourself for an unforgettable gaming experience with the EVGA GeForce RTX 3070 XC3 Black Edition Gaming GPU,The EVGA GeForce RTX 3070 XC3 Black is powered by the NVIDIA Ampere architecture. Built with second generation RT Cores and Tensor Cores, new streaming multiprocessors, and high-speed GDDR6 memory, it gives you the power you need to rip through the most demanding games at 1440p resolution. Combined with the next generation of design, cooling, and overclocking with EVGA Precision X1, the EVGA GeForce RTX 3070 Series creates a definition for ultimate performance.


ICX3 Cooling Technology - The New Generation

A. Patented Copper BaseICX3 Cooling incorporates a patented copper base that is 25% larger than previous generations to cover both the GPU and VRAM to improve thermal transfer to the heatsink.

B. 180° Heatpipe DesignA new 180° heatpipe design with optimally positioned heatpipes increases fin contact area by up to 65% massively increasing thermal efficiency across the 30 Series GPUs.

C. Intuitive Airflow PocketsHandy airflow holes allow air to move freely across the heatsink allowing for better optimised heat dissipation and removal.



Ice Cold Cooling

EVGA's ICX cooling has already revolutionised graphics card cooling from the inside out, ICX gave users the control to monitor temperatures and fan speeds via EVGA Precision X1 Software. EVGA have taken something great and made it even better as ICX3 provides improved thermal performance and significantly reduces acoustic noise, the cooling assembly has been upgraded at every facet in order to maximise the thermal contact surface on GPU components to give you overall more efficient cooling even with the performance increase of 30 series GPUs.

2nd Generation HDB Fans

Second Generation Fans
EVGA's iCX3 fans feature a 2nd Gen optimised HDB active motor for silent 0dB mode, asynchronous fan mode, and a special upraised "E" pattern that further reduces noise

Remove those Distractions
EVGA's iCX3 fans turn off below 55°C, generating 0dB of noise allowing you to carry out low demanding tasks with minimal distractions.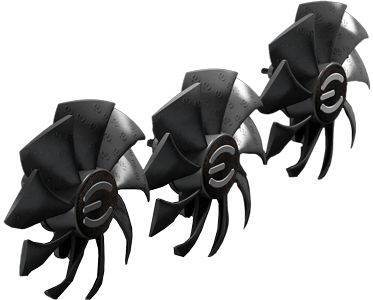 Exceptional Triple Fan Cooling

The ICX3 cooling system incorporates 3x 2nd Gen HDB fans to optimise airflow, increase cooling performance and reduce overall fan noise over all, combine this with the information given via thermal sensors and micro-processors provided via EVGA X1 Precision software and use the new tools afforded by iCX3 Technology to monitor every sensor on the graphics card, asynchronously control the cooling fans, adjust the OSD to show all temperature sensors, and overclock your card for gaming dominance.
NVIDIA Ampere Architecture




2nd Gen RT Cores
2X THROUGHPUT

3rd Gen Tensor Cores
UP TO 2X THROUGHPUT

NEW SM
2X FP32 THROUGHPUT

DLSS AI Acceleration

Max FPS. Max Quality. Powered by AI.
NVIDIA DLSS is groundbreaking AI rendering that boosts frame rates with uncompromised image quality using the dedicated AI processing Tensor Cores on GeForce RTX. This gives you the performance headroom to crank up settings and resolutions for an incredible visual experience. The AI revolution has arrived to gaming.


Ultimate Ray Tracing And AI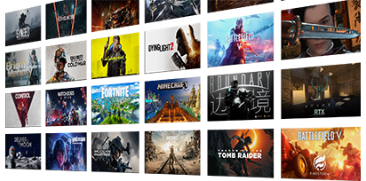 RTX. It's On.
Only NVIDIA's RTX platform includes dedicated RT Cores for ray tracing and Tensor Cores for AI that enable groundbreaking technologies at breakthrough speed. Experience today's biggest blockbusters like never before. RTX. It's On

NVIDIA Reflex Dynamically Reduces System Latency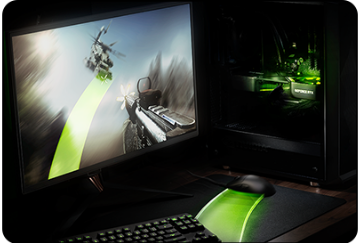 Create as Fast as your Imagination




Up Your Creative Game
Take your creative projects to a new level with GeForce RTX 30 Series GPUs. Delivering AI-acceleration in top creative apps. Backed by the NVIDIA Studio platform of dedicated drivers and exclusive tools. And built to perform in record time. Whether you're rendering complex 3D scenes, editing 8K video, or livestreaming with the best encoding and image quality, GeForce RTX GPUs give you the performance to create your best

Transform any Room Into your Home Studio


Stream Like a Boss
Live streamers can now level up their game even further with the new NVIDIA Broadcast app. It upgrades any room into a home broadcast studio by transforming standard webcams and microphones into smart devices through the power of AI. The Broadcast app offers three AI-powered features which are: Noise Removal, Virtual Background and Auto frame so the focus always remains on you.

DirectX Raytracing Allows Incredibly Realistic Graphic Effects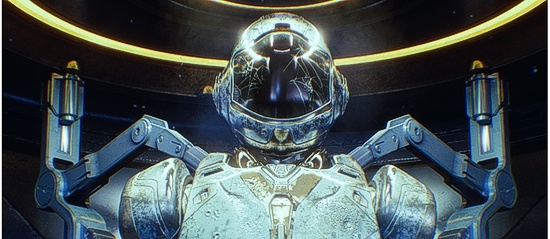 DirectX 12 Ultimate Offers Features Like Ray Tracing and Variable Rate Shading

DirectX Raytracing allows games to simulate how light works in real life, providing incredibly realistic and beautiful graphics effects like global illumination, reflections, and shadows.

NVIDIA has partnered closely with Microsoft to enable full DXR support on GeForce GPUs. GeForce RTX GPUs were designed from the start for the extreme demands of ray-tracing workloads. Specialised RT cores, found only on GeForce RTX graphics cards, provide billions of rays per second of performance, and up to 3X the frame rates with DXR games and applications. This makes ray tracing at real-time frame rates possible for the first time.

GeForce RTX 30 Series Features

8K HDR Gaming
Step up to the ultimate 4K gaming experience with the GeForce RTX and enjoy today's biggest games in amazing detail.

GeForce Experience
The essential companion to your GeForce graphics card. Capture and share videos, screenshots, and livestreams. Keep your drivers up to date and optimize your games.

Game Ready Drivers
Get the highest levels of performance, and the smoothest experience possible, from the moment you start playing.

Virtual Reality
Take your VR experiences to a whole new level with the powerful new GeForce® RTX GPUs. You can count on the lowest latency and highest performance with VR.

NVIDIA G-Sync
Get smooth, tear-free gameplay at refresh rates up to 360 Hz, plus HDR and more. NVIDIA G-SYNC gaming monitors are the ultimate go-to equipment for enthusiast gamers.

NVIDIA Ansel
Turn your screenshots into art with this powerful in-game photo mode that captures 360, HDR, and super-resolution photos.
Specifications

Chipset GeForce RTX 3070
Edition XC3 BLACK GAMING
Manufacturing process 8 nm
Microarchitecture Ampere

Cores & Clocks
Cores 5888
Core Clock 1500 MHz
Boost Clock 1725 MHz

Video Memory (VRAM)
Memory Size 8GB
Memory Type GDDR6
Memory Clock 14000 MHz
Memory Bus 256 Bit

Cooling
Cooling Solution Tri Fan (3)
Cooler Design iCX Cooler with RGB LED
Included/Fitted Backplate No

I/O & Connectivity
Interface PCIe 4.0 (x16) [PCIe 3.0 Backwards Compatible]
Connectivity

3 x DisplayPort 1.4a
1 x HDMI 2.1

Visuals
GeForce VR Ready Yes
Multi-Way Graphics Support Not Supported
Microsoft DirectX Support 12 API
HDCP Ready Yes
Max. Concurrent Displays 4 Displays
Maximum Digital Resolution 7680x4320 (8K UHD)
Maximum Analog (VGA) Resolution

Ray-Tracing
Real-Time Ray Tracing Yes
NVIDIA RT Cores 46
NVIDIA Tensor Cores 184
RTX-OPS
Rays Cast

Power & Thermals
Graphics Card Power Connectors 2 x 8-pin PCIe
Graphics Card TDP/Power
Minimum Recommended PSU 650 W
Maximum GPU Temperature 93 °C

Physical
Width 2.2 Slot
Low Profile Compatible No
Low Profile Support N/A
Dimensions 285.37 x 111.15 mm
Package Type Retail

Additional Information
Model Number 08G-P5-3751-KR
GTIN 4250812438515
Questions:
There are no product questions yet.
Please login to your account to post a question
Leave a comment