Customers Who Bought This Item Also Bought
select all
AMD Ryzen 5 3400G with Radeon Vega 11 Graphics and Wraith Spire Cooler 3.7Ghz Quad Core AM4 Overclockable Processor
AMD Ryzen 5 3400G VEGA Graphics AM4 CPU with Wraith Spire Cooler
AMD Ryzen™ 5 3400G w/ RADEON™ RX VEGA 11 Graphics, AM4, Zen+, Quad Core, 8 Thread, 3.7GHz, 4.2GHz Turbo, 4MB, 65W, CPU
Manufacturers Code: YD3400C5FHBOX
EAN: 0730143309837

AMD Ryzen 5 3400G CPU with RX Vega 11 Graphics




The New AMD Ryzen CPU Vega Graphics
The new AMD Ryzen CPUs with Radeon Graphics have arrived boasting higher performance gains over its predecessor lineup. With higher speeds, more memory and wider bandwidth the new Ryzen CPUs look to improve on and upgrade the way you relax, work and play. The AMD Ryzen 5 3400G processor includes 4 CPU Cores with 8 threads and a base clock of 3.7GHz that can be boosted to 4.2GHz. The new CPU's are compatible with motherboards linked to the AM4 slot socket. The AMD Ryzen 5 3400G is designed with integrated Radeon RX Vega 11 Graphics that has 11 GPU cores and a frequency of 1400 MHz. Support for DDR4 Memory continues but with the new Ryzen CPUs you can blur the line between elite gaming performance and workstation-class content creation with the most advanced desktop processors in the world.




AMD Innovation and Performance Processors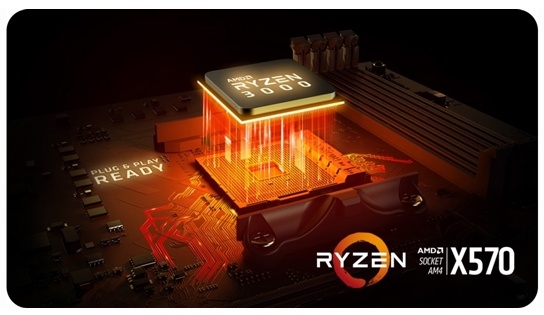 Performance
Higher speeds, More memory and Wider bandwidth. You must push onwards, squeeze every ounce, and leave nothing behind. This processor was designed to set new high end standards.

Technology
The AMD Ryzen processor is built using the world's most advanced manufacturing technology to deliver winning performance while keeping your system astonishingly cool & quiet.

Leadership
Ryzen processors feature support for PCIe 3.0, enabling the most advanced motherboards, graphics, and storage technologies available.

Combo your AMD Ryzen with a Wraith Stealth Cooler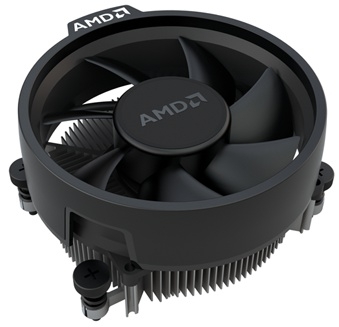 Premium Cooling Solution
Every AMD Ryzen 5 processor is bundled with the Wraith Stealth, AMD's premium cooler design for people who care about the way their PCs run, sound, and look.

AMD Ryzen Master Utility




Unlock the power of your Ryzen CPU
Every AMD Ryzen processor is multiplier-unlocked from the factory, so you can personalize performance to your taste. AMD provides the AMD Ryzen Master utility to access this powerful advantage.

Specifications:

Model & Type
CPU Type AMD Ryzen™ 5 with RX VEGA Graphics
CPU Model 3400G
Socket AM4
Architecture Zen+
Manufacturing Process 12 nm

Cores & Clocks
No. of Cores Quad Core
No. of Threads 8
Clock Speed 3.7 GHz
Turbo Speed 4.2 GHz
Turbo Speed (On 1 Core)
Unlocked CPU Yes

Bus Speeds
FSB/HT Speed

Memory Support
Max. Memory Size
Max. Memory Speed DDR4 - 2933
Max. Memory Channels Dual (2)
ECC Memory Support No

Lanes & Scalability
Scalability 1 Socket/Processor ONLY
PCIe Lanes Supported 8 (PCIe 3.0)

Integrated Graphics
Features Integrated Graphics Yes
Integrated Graphics Model/Type RADEON™ RX VEGA 11 Graphics
iGPU Compute Units 11
iGPU Cores/Streams N/A
iGPU Clock 1400 MHz

CPU Cache
L1 Cache 384KB
L2 Cache 2MB
L3 Cache 4MB
Smart Prefetch Cache

Thermals & Package
Max. TDP 65W
Thermal Specification 95 °C
Heatsink/Cooler Included? Wraith SPIRE Active Fan Air Cooler
Package Type Retail

Additional Information
Model Number YD3400C5FHBOX
GTIN 730143309837


Questions:
There are no product questions yet.
Please login to your account to post a question
Leave a comment