Customers Who Bought This Item Also Bought
select all
AMD Ryzen 5 1500X Quad Core AM4 CPU / Processor with Wraith Spire 95W Cooler
AMD Ryzen 5 1500X Desktop CPU-AM4 (Quad Core,3.5GHz -3.7GHz Turbo,65W)
AMD Ryzen 5 1500X CPU with Wraith Cooler, AM4, 3.6GHz (3.7 Turbo), Quad Core, 65W, 18MB Cache, 14nm, No Graphics, Summit Ridge
Manufacturers Code: YD150XBBAEBOX
EAN: 0730143308465

Quad Core with 8 Threads.
3.6 GHz Clock Speed, with Turbo up to 3.7 GHz.
Unlocked for Easier Overclocking.*
Extended Frequency Range (XFR) in the Presence of Better Cooling.

Ryzen 5 1500X Processor. AMD CPU Power with AM4 Socket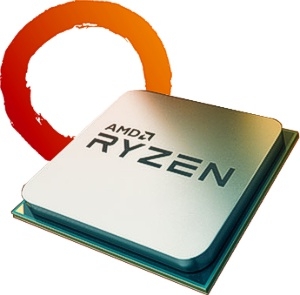 Ryzen 5 Processor from AMD

Ryzen series CPUs from AMD uses true machine intelligence to push the performance of your PC system beyond expectations. Allow Ryzen to power your experience and be prepared to dominate tasks both in-game and out. Driven into existence by the user's passion AMD have forged a processor with the performance power to dominate your favourite applications, games and more.


Unmatched CPU Potential


Ryzen power & performance

The lightning-fast AMD Ryzen 5 processor is the superior choice. With AMD SenseMI technology, Ryzen processors use true machine intelligence to accelerate performance. The Ryzen 1500X processor features 4 cores with 8 threads helping you to multi task with performance to spare.

Unlocked Ryzen 5 CPU


Unlock your CPU's true power

Every Ryzen 5 processor from AMD comes already unlocked on both voltage and multiplier. This means your CPU is ready for overclocking and forging the best performance available -in-game and out.
Please Note: AMD's product warranty does not cover damages caused by overclocking, even when overclocking is enabled via AMD hardware and/or software.

Stylish AMD CPU Cooler




Wraith Spire Processor Cooling for Socket AM4

AMD have stepped up the ante with a whole new line of AMD Wraith Coolers for Socket AM4 and the new Ryzen processor. This 1500X AMD CPU comes free with the Wraith-Spire cooler that features near-silent acoustics coupled with capable thermal performance.

Ryzen Processor Technologies

Pure Power
Smart energy monitoring along the progressive 14nm FinFET architecture.

Precision Boost
Adjust your clock speeds to accelerate the applications and games you utilise.

Smart Prefetch
Complex prediction of the data needed for your applications.

Neural Net Prediction
True machine intelligence to anticipate the performance needs of your applications.

Extended Frequency Range
Maximum Precision Boost frequency is lifted beyond the ordinary limits in the presence of better cooling.

Specification:

Clock Speed 3.5 GHz
Cache 16 MB
Cache Memory Details L3 - 16 MB
Type / Form Factor AMD Ryzen 5 1500X
Number of Cores Quad-Core
Number of Threads 8 threads
Processor Qty 1
Max Turbo Speed 3.7 GHz
Compatible Processor Socket Socket AM4
Manufacturing Process 14 nm
Thermal Design Power 65 W

General
Product Type Processor

Miscellaneous
Package Type AMD Processor in a Box (PIB)
Questions:
There are no product questions yet.
Please login to your account to post a question
Leave a comment